The San Francisco Giants have little to show for the signing of Mark Melancon, but there apparently are no plans to cut the cord with the struggling closer.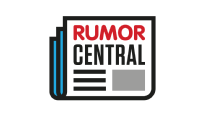 The Giants viewed Melancon as one of the key pieces of a pennant contender when the right-hander agreed to a four-year, $62 million deal over the winter. San Francisco, however, is dead last in the NL West with a 26-45 record and Melancon has converted just 10 of 14 save opportunities with a 1.47 WHIP.
Assuming the Giants will be looking to sell off some pieces as the July 31 deadline approaches, they may be unwilling and unable to unload Melancon, even if there are plenty of clubs out there (including Melancon's former club in Washington) looking for bullpen help.
"[The Giants] are not wired for a rebuild. Realistic or not, they anticipate returning to contention next season -- and having a solid closer in Melancon will be a part of their plan," writes Andrew Baggarly of the Bay Area News Group.
Baggarly also reports Melancon is dealing with a lingering forearm strain, an issue that would derail any deal.
-- Doug Mittler