The Texas Rangers could look to deal catcher Jonathan Lucroy if they fall out of realistic contention in the AL wild-card race, suggests Jeff Passan of Yahoo Sports.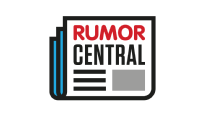 The Rangers are among a group of eight teams within 1.5 games of one another in the wide-open wild-card competition.
Lucroy is hitting just .267/.311/.385 this season, and his trade value would be substantially less than last July when the Rangers sent a boatload of prominent prospects to the Brewers as part of the deal for the 2014 All-Star.
The 31-year-old Lucroy is the final year of a six-year contract that will pay him $5.25 million this season.
-- Doug Mittler