A high price with lower-than-expected returns might have translated into lukewarm interest in Detroit Tigers right-hander Justin Verlander.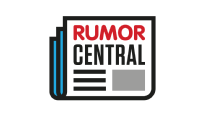 ESPN's Buster Olney reported last week that the Tigers do not seem to be lowering their asking price for Verlander, a six-time All-Star who is just 5-6 with a 4.73 ERA this season.
Verlander is owed as much as $78 million over the next three years of his contract and has a full no-trade clause.
Given the high price tag, Ken Rosenthal of Fox Sports reported over the weekend that most teams view Verlander "as a diminishing asset" and will not consider giving up top prospects unless the Tigers pay a sizeable portion of his remaining salary.
The struggling Cubs have been mentioned as a possible suitor for Verlander, but Anthony Fenech of the Detroit Free Press says Chicago's interest "is more smoke than fire."
Though the 34-year-old Verlander might be scuffling now, he did enjoy a Cy Young-caliber 2016 season with a 3.04 ERA and AL-leading 254 strikeouts.
- Doug Mittler