As the baseball calendar turns to the second half, the Texas Rangers find themselves under .500 and 16½ games behind the dominant Houston Astros for first place in the American League West. But that isn't stopping the team from exploring its options as a buyer at the trade deadline.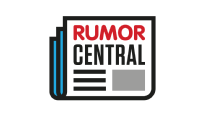 MLB Network's Jon Morosi reports that the Rangers are telling teams that not only are they not going to sell at the deadline, but they might try to buy.
While the Astros' lead in the division seems insurmountable, the Rangers stand only three games back in the wild-card hunt. Texas boasts the second-best run differential of AL teams chasing the wild card, indicative of a squad that might have suffered from bad luck in finishing the first half at 43-45.
While their offense has been scoring at a high rate (eighth-most runs in baseball), the Rangers could stand to improve their platoon at first base or add another productive bat to the lineup. Texas also ranks 25th in bullpen ERA, giving the team another potential area to improve by July 31.
-- Sam Henken