With the Seattle Mariners a ways out of the division race but lingering in the wild-card chase, the team's plans have shifted to looking at the long term, particularly for pitching.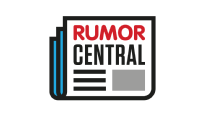 MLB Network's Jon Morosi reports that the Mariners are looking at add pitching but are "out of the rental market" due in part to a rough 4-10 finish to the first half.
The Mariners have a solid one-two punch at the top of their rotation with Felix Hernandez (when he's right) and James Paxton, but beyond that the team has struggled to find solid pitching. Seattle starters have accrued a 4.76 ERA this season, which ranks 21st in baseball.
One possible solution, Drew Smyly, was lost for the season before pitching a game for the M's to season-ending Tommy John surgery. The team's former top prospect, Taijuan Walker is putting together a solid season for the Arizona Diamondbacks after being traded to them in the deal that brought back Mitch Haniger and Jean Segura.
The Mariners are also without Hisashi Iwakuma who is dealing with shoulder problems. Seattle has already used 14 starting pitchers this season.
-- Sam Henken