With Miguel Montero no longer on the roster, the Chicago Cubs' most experienced catcher is 25-year-old starter Willson Contreras.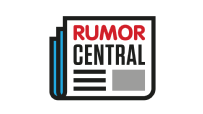 While Contreras is hitting .273 with 12 home runs this season, it appears the Cubs are interested in adding a veteran hitting catcher as the trade deadline looms.
Jon Morosi of MLB.com is reporting that the Cubs are "staying in contact" with the Detroit Tigers regarding a possible trade for catcher Alex Avila.
It's been a rocky season behind the plate for Chicago. Montero was designated for assignment and then traded to the Toronto Blue Jays after he caused a stir in the Cubs' locker room by criticizing pitcher Jake Arrieta.
Avila, 30, is batting .292 this season and leads all major league catchers with a .938 OPS.
-- Isaac Chipps