The Los Angeles Dodgers are "exploring a possible deal" for New York Mets closer Addison Reed, according to ESPN's Buster Olney.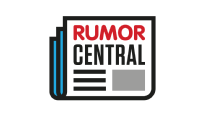 Entering Saturday, Reed had a 2.35 ERA, 1.07 WHIP and four holds in 45 appearances, converting 16 of 18 save opportunities and striking out 47 batters in 46 innings.
The 28-year-old signed a one-year, $7.75 million deal with the Mets before the season and is set to be a free agent in the upcoming offseason.
Los Angeles is reportedly also eyeing Baltimore Orioles closer Zach Britton and is interested in pairing him with Kenley Jansen for a dominant back end of the bullpen. The Dodgers could look to do the same with Reed, who is also drawing interest from the New York Yankees and Milwaukee Brewers, according to reports.
-- Alex Tekip