The Baltimore Orioles appear open to the idea of trading star closer Zach Britton, but a deal doesn't appear to be close just yet.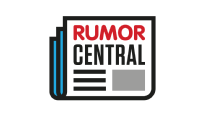 No offers regarding Britton have been presented to O's ownership for approval, suggesting nothing is imminent, Roch Kubatko of MASNsports.com writes. Kubatko adds that a source said a deal for Britton would be considered if it provided "a substantial improvement to the club."
The Los Angeles Dodgers have been linked to Britton, and Kubatko notes that the Dodgers have had a scout following the Orioles who will be joining Baltimore on its upcoming trip to Texas.
Britton, 29, has a 2.65 ERA in 16 outings this season. The left-hander ranked fourth in the AL Cy Young vote last season after converting all 47 of his save chances and posting a 0.54 ERA. Britton has one more year of arbitration remaining before becoming a free agent at the end of next season.
- Kyle Brasseur