UPDATE: The Nationals have acquired Kintzler from the Twins, Chelsea Janes of the Washington Post reports.
As Monday's 4 p.m. ET trade deadline nears and relievers start to come off the board, Minnesota Twins closer Brandon Kintzler has become a hot commodity.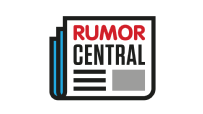 The Twins have been fielding calls on the right-hander over the last 24 hours, ESPN's Jerry Crasnick reports. Mark Feinsand of MLB.com offers a similar take, noting that a deal involving Kintzler sounds likely.
The Washington Nationals and Colorado Rockies are two teams with interest in the 32-year-old, Mike Berardino of the Pioneer Press reports, adding that negotiations are expected to "go down to the wire." In separate tweets, Berardino adds that the Tampa Bay Rays are eyeing Kintzler as well, and the Arizona Diamondbacks are also in the mix.
Kintzler, an All-Star for the first time this season, has a 2.78 ERA and 28 saves in 45 appearances. He'll be a free agent at the end of the year.
- Kyle Brasseur