Detroit Tigers third baseman Nicholas Castellanos is open to changing positions if the team decides that new acquisition Jeimer Candelario is the better option at the hot corner in the future.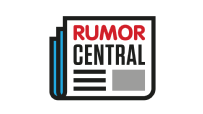 "I know what it is," Castellanos told Anthony Fenech of the Detroit Free Press. "At the end of the day, I don't care what happens or where I play. I just want to win. I don't care if I'm playing third, I don't care if somebody else is playing third, I don't care if I'm playing first, right field or I pitch. Whatever makes the Tigers better."
Candelario was traded to Detroit on Monday in the deal that sent catcher Alex Avila and reliever Justin Wilson to the Chicago Cubs. The 23-year-old is widely considered to be a major league-ready prospect with the potential to have regular playing time. He's currently with the Tigers' Triple-A affiliate in Toledo.
Overall, Castellanos has improved defensively since his arrival in Detroit, but has taken a step back this season, committing 15 errors, tied for a career high. Although the 25-year-old could be considered a liability at the hot corner, his bat should prove a case for him to stay in the Tigers' lineup on a regular basis in the future. Castellanos is slashing .261/.311/.432 with 59 home runs and 254 RBIs over five years in the majors.
GM Al Avila said acquiring Candelario had nothing to do with Castellanos and the Tigers don't have any plans to move Castellanos from third base at the moment. However, Avila also mentioned that Detroit envisions Candelario as a third baseman going forward.
Fenech notes right field as a potential option for Castellanos in 2018, as the Tigers don't have an everyday player at the position after dealing away J.D. Martinez to the Arizona Diamondbacks. Fenech also mentions the possibility of moving Justin Upton from left field to right -- if he chooses to remain in Detroit, that is -- and having Castellanos play left. Castellanos patrolled left field early in his minor league career and has played nine games at the position, all of them when he was first called up in 2013.
-- Alex Tekip