The Minnesota Twins have concerns with Miguel Sano that may extend beyond the shin injury that landed the slugger on the disabled list Sunday.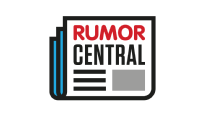 Sano fouled a ball off his left shin Friday against the Diamondbacks, and the third baseman had to leave Saturday's contest in the seventh inning because of a stress reaction in the area.
While the setback might be just a case of bad luck, "there are those in the Twins organization who are concerned with Sano's weight, whether or not it contributed to this injury," writes Jim Souhan of the Star Tribune.
"According to my information, Sano's weight has gradually risen all season and is now well above 260 pounds, which is the number listed on the Twins roster. He might be 20 to 25 pounds heavier than that," adds Souhan.
The 24-year-old Sano is hitting .267/.356/.514 with 28 home runs and was named to his first All-Star team. But Sano also leads the major leagues with 170 strikeouts and is hitting just .243 since the break.
"This isn't about work ethic, and it certainly isn't about weight shaming. It's about diet," opines Souhan, noting the plethora of food options available in a major league clubhouse.
-- Doug Mittler