Will Brian Snitker be back as manager of the Atlanta Braves in 2018?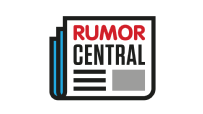 Atlanta's front office appears to be keeping Snitker's status in limbo. Mark Bowman of MLB.com reports there is a "strong possibility" that the 61-year-old Snitker will enter the offseason without any official word as to whether his contract option for next year will be exercised.
"The odds of Snitker remaining Atlanta's manager have improved over the past week, and for now, he is likely the favorite for the position," Bowman writes. "But before making a decision, the Braves may spend a few days next week evaluating both their internal and external options."
The Braves could be waiting to see how the managerial and coaching changes of other clubs unfold, perhaps giving them some additional candidates to consider.
The 61-year-old Snitker has worked for the Braves organization for decades and, according to numerous accounts, is well-liked and respected. All-Star Freddie Freeman and several Braves players have told the front office they want Snitker to return, tweets Bob Nightengale of USA Today.
Snitker owns a 130-153 record for the rebuilding Braves since replacing Fredi Gonzalez as manager in May 2016.
Braves third-base coach Ron Washington, and Bo Porter, currently a special assistant in the front office, would be the leading candidates to replace Snitker if a change is made, reports Jon Heyman of FanRag Sports.
-- Doug Mittler