The Oakland Athletics will pick up the $6 million option on second baseman Jed Lowrie, a move that might send highly touted Franklin Barreto back to the minor leagues for more seasoning, reports Susan Slusser of the San Francisco Chronicle.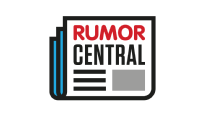 The 33-year-old Lowrie, whose contract includes a $1 million buyout for 2018, enjoyed one of the best seasons of his career with a .277/.360/.448 slash line and 14 homers. Lowrie was considered a prime trade candidate leading up to the July 31 deadline, and he could very well emerge as trade fodder as well next summer.
Barreto remains a key part of Oakland's future, but he has to earn his way into a regular role.
"I want a young player to sort of push, where his performance is so good that he sort of pushes himself in," A's vice president of baseball operations Billy Beane told Slusser. "But Jed Lowrie had an absolute amazing year, one of the best years probably this side of Jose Altuve as any second baseman in baseball."
With second base blocked for the time being, Barreto also might be used as a center fielder in spring training.
-- Doug Mittler