The Detroit Tigers have already asked the Miami Marlins for permission to speak with third-base coach Fredi Gonzalez about their managerial vacancy, reports MLB.com's Joe Frisaro.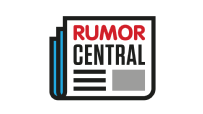 The 53-year-old Gonzalez has previous experience as manager of the Marlins and Atlanta Braves, compiling a 710-692 record over 10 seasons. The Braves won the NL East title under Gonzalez in 2013.
Frisaro reports other unidentified clubs may have asked to speak to Gonzalez as well.
Former Twins manager Ron Gardenhire is among the other individuals linked to the Detroit job that became available when the club parted ways with Brad Ausmus.
- Doug Mittler