Could the Atlanta Braves bring back a familiar face as the replacement for departed general manager John Coppolella?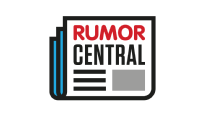 David O'Brien of the Atlanta Journal-Constitution reports that Kansas City Royals general manager Dayton Moore, who served as a scout and executive in the Braves' organization under John Schuerholz before going to Kansas City, is "likely the top target" for the Braves.
If Moore is not available, O'Brien writes that the Braves might turn to Dan Jennings, a special assistant for the Nationals who served previously as GM and manager of the Marlins.
Moore would not comment on the rumors when contacted Monday by Rustin Dodd of the Kansas City Star. If Moore were to change jobs, it would leave the Royals scrambling for a replacement at the beginning of what will be a busy offseason. Four core Royals players -- Eric Hosmer, Lorenzo Cain, Mike Moustakas and Alcides Escobar -- are eligible for free agency.
The 38-year-old Coppolella was forced to resign Monday after an investigation by Major League Baseball revealed serious rules violations in the international player market.
-- Doug Mittler