Bob Geren and Alex Cora might be the initial targets in the New York Mets' managerial search.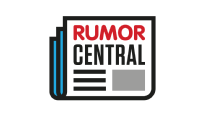 Mike Puma of the New York Post reports the Mets could attempt to speak with Geren and Cora "before both become ensconced in the postseason with their respective teams." Geren is the bench coach of the Los Angeles Dodgers, and Cora has the same job with the Houston Astros.
Puma added it was unclear as of Monday whether the Mets had requested permission to speak with the two coaches.
The 55-year-old Geren was bench coach for the Mets from 2012-15. He posted a 334-376 record as manager of the Athletics from 2007 until he was fired in June 2011.
Joe McEwing, Kevin Long, Robin Ventura and Chip Hale are among the other candidates who have been mentioned as candidates to replace the departed Terry Collins.
-- Doug Mittler