Following a 98-loss season, the San Francisco Giants would like to add more power, youth and defensive prowess to their outfield. Would Marcell Ozuna of the Miami Marlins be a logical fit?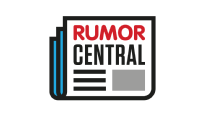 Henry Schulman of the San Francisco Chronicle suggests the Giants "could solve three issues at once" by trading for a player such as the 26-year-old Ozuna, a solid defensive player who hit 37 homers and drove in 124 runs this season.
"The Giants have had many discussions with the Marlins, who plan to move a lot of their better players to save money, maybe even Giancarlo Stanton," writes Schulman.
Any possible blockbuster move for Ozuna would come at a hefty price, and Schulman does not suggest a deal is remotely close. Giants general manager Bobby Evans also cautioned that pitching and defense will remain a priority as the team retools this offseason.
Schulman adds that the Giants will not throw "gobs of money" at older free agents, which could preclude a run at outfielder Lorenzo Cain, who turns 32 in April.
-- Doug Mittler