No individual has hit more home runs for the Cardinals over the past two seasons than Jedd Gyorko. But will those 50 long balls be enough to keep the third baseman in St. Louis?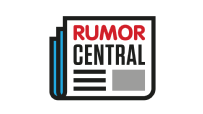 Rick Hummel of the St. Louis Post-Dispatch reports the Cardinals are pleased with the production of Gyorko, who took over for Jhonny Peralta at third base early in the season and hit .272/.341/.472 with 20 homers. The Cardinals, however, could consider shopping Gyorko as trade bait for other needs, particularly a true power bat.
"Given the uncertainty of what positions will have to be adjusted to make room for slugger 'X,' Gyorko doesn't know if he will be the Cardinals' third baseman or a utility player," writes Hummel. "Or he could be somebody else's third baseman, second baseman or utility player."
Adding to Gyorko's value is his affordability. The 29-year-old will make a reasonable $22 million over the next two seasons, with a $13 million option for 2020.
- Doug Mittler