Arizona Diamondbacks GM Mike Hazen said Tuesday that the team is interested in keeping its roster mostly intact with few financial constraints on the franchise.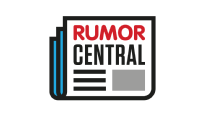 What he didn't say is whether star slugger J.D. Martinez, a pending free agent, will be one of those returning.
Hazen was noncommittal about the future of Martinez at his season-ending news conference, stopping short of calling the 30-year-old a priority, writes Nick Piecoro of the Arizona Republic. Martinez is due for a hefty raise after hitting .303 with 45 home runs and 104 RBIs this season. The outfielder was acquired by Arizona from the Detroit Tigers in July and hit .302 with 29 home runs and 65 RBIs in 62 games with the D-backs.
The Diamondbacks have 14 players eligible for salary arbitration and are likely to see their payroll rise from $105 million this past season.
"I'm not anticipating a lot of challenges with being able to bring the group back as constituted if, in fact, that's what we chose to do," Hazen said. "I'm assuming, just organically, I would anticipate there would be some changes. We're going to have needs in various areas. I don't think a large majority of that will be driven by [finances] specifically."
Martinez left little doubt where he would like to be after the Diamondbacks' elimination at the hands of the Dodgers on Monday.
"Arizona was awesome. This team was great," Martinez said, per Arizona Sports 98.7 FM. "This is, obviously, some of the best times I had in my life since playing professional baseball. Going down the stretch and being apart of this, especially with this group of guys, it's awesome. Obviously, I would love to come back, but I don't know what the future holds or wherever God wants me to go. But, I hope it's here.
"But if it's not, I mean, Arizona will always hold a special place in my heart."
- John Silver