Alex Cora is a busy man this month, splitting time between his duties as bench coach of the Houston Astros and handling inquiries from teams looking to fill managerial openings.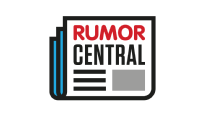 Cora may be in such high demand that "it would be an upset" if he does not land one of the four vacancies, reports Nick Cafardo of the Boston Globe. The Boston Red Sox, New York Mets, Detroit Tigers and Philadelphia Phillies are searching for skippers, and all have either talked to Cora or will shortly.
ESPN's Scott Lauber reports the Red Sox list Cora as their "top managerial prospect" and interviewed the 41-year-old Sunday in New York, where the Astros will play Game 3 of the American League Championship Series against the Yankees on Monday night.
ESPN's Marly Rivera adds Cora will be part of the first round of interviews for the Mets and Tigers, and Kristie Ackert of the New York Daily News says Cora will interview for the Mets' job this week.
Cafardo also linked Cora to the Phillies last week.
Cora, a former major league infielder who is well respected for his communication skills, has interviewed for previous managerial openings with the Rangers and Diamondbacks. Though he has not managed in the major leagues, he has served as a skipper for a winter league team in Puerto Rico.
-- Doug Mittler