Could Fredi Gonzalez cash in on his past ties to Detroit general manager Al Avila to become the next skipper of the Detroit Tigers?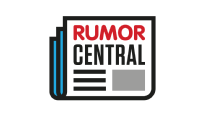 John Perrotto of FanRag Sports reports Gonzalez, currently the third-base coach of the Miami Marlins, is considered the favorite to succeed the departed Brad Ausmus as manager of the Tigers. Perrotto notes Gonzalez worked with Avila as far back as 1992, when Gonzalez managed the Marlins' Class A Erie affiliate and Avila was a front-office executive for the expansion club.
The 53-year-old Gonzalez has previous experience as manager of the Marlins and Atlanta Braves, compiling a 710-692 record over 10 seasons. The Braves won the NL East title under Gonzalez in 2013.
Perrotto adds there also is "some sentiment" in the Tigers' organization to hire Gabe Kapler, a former Detroit outfielder who is the director of player development for the Los Angeles Dodgers.
- Doug Mittler