Wade Miley struggled down the stretch for the Baltimore Orioles, and it may cost the veteran left-hander some financial security.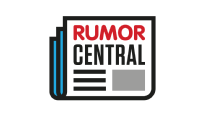 Eduardo A. Encina of the Baltimore Sun reports that it was a "legitimate possibility" that the Orioles would pick up their $12 million option on Miley when he owned an 8-11 record with a 4.91 ERA as of Labor Day weekend. The 30-year-old Miley then posted a 12.56 ERA and a 2.37 WHIP over his four September starts, and Encina says it now appears the Orioles will instead pay a $500,000 buyout.
Don Connolly of BaltimoreBaseball.com suggested last month that passing on Miley should be a no-brainer.
If they pass on Miley, the Orioles are still expected to pursue a left-handed starter, even if the free-agent market for southpaws is relatively limited. Jason Vargas, who won 18 games for the Royals and made his first All-Star team at age 34, should attract the most attention.
Miley has a 4.38 ERA over seven seasons with the Diamondbacks, Red Sox, Mariners and Orioles.
- Doug Mittler