Kansas City Royals general manager Dayton Moore appeared to pour cold water on any of the rumors that he might return to the Atlanta Braves.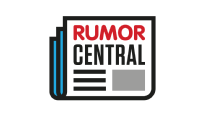 Moore, who served as a scout and executive in the Braves' organization under John Schuerholz before going to Kansas City and turning the Royals into a World Series champion in 2015, has been floated as the leading candidate to become the next GM in Atlanta.
When asked about the rumors at a Wednesday news conference, Moore told Jeffrey Flanagan of MLB.com that being the GM of the Royals "is doing what I'm supposed to be doing." Moore also praised Royals owner David Glass, saying "I adore Mr. Glass and the opportunity he has given us."
John Coppolella resigned as general manager of the Braves earlier this month amid revelations that the club is being investigated for alleged improprieties regarding international signings.
Earlier this week, David O'Brien of the Atlanta Journal-Constitution outlined several reasons why it is unlikely that Moore would jump ship. As long as John Hart remains as president of baseball operations, O'Brien says Moore, who is from the Midwest, would be making "a less-than-lateral move" by coming to Atlanta.
- Doug Mittler