The San Francisco Giants might be considering changes to their coaching staff following a 98-loss season.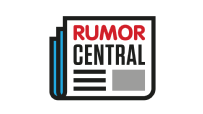 Andrew Baggarly of the Mercury News reports that the Giants met with Boston Red Sox hitting coach Chili Davis on Thursday, even though the club does not officially have a coaching vacancy.
"Indications are that the Giants see the need to overhaul their hitting instruction, both at the major league and minor league levels," Baggarly wrote.
Current hitting coach Hensley Meulens is well respected and could be shifted to another position. Baggarly suggested Meulens might be shifted to bench coach, where he would be groomed as a potential successor to Bruce Bochy when the manager's contract expires after the 2019 season.
The 57-year-old Davis, a three-time All-Star who was an outfielder for the Giants from 1981-87, has been with the Red Sox the last three seasons. Boston is looking for a new manager after firing John Farrell, and the next skipper might not retain Farrell's coaching staff.
Davis reportedly is drawing interest from the San Diego Padres as well, reports Dennis Lin of the Union-Tribune.
- Doug Mittler