When news broke Thursday that Joe Girardi would not return as manager of the New York Yankees, the ripple effect could be felt all the way down to South Beach.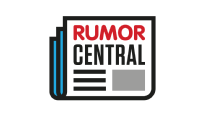 Speculation surfaced almost immediately that Miami Marlins manager Don Mattingly, a Yankees icon whose No. 23 has been retired by the franchise, could be a candidate to return as Girardi's successor.
That would open the door for Girardi to return to the Marlins. Girardi managed the team for one season in 2006 and was named National League Manager of the Year.
Barry Jackson of the Miami Herald, however, reports the Yankees had not reached out to Mattingly as of Thursday afternoon and hinted the Marlins would not be losing their skipper.
"Even though new Marlins owner Derek Jeter and Girardi have a strong relationship, Jeter also has a good relationship with Mattingly and has left Marlins people with the impression that Mattingly will return next season, while declining to address the matter publicly," Jackson writes.
Mattingly is 156-157 in two years with the Marlins after managing the Los Angeles Dodgers for five seasons.
-- Doug Mittler