After being passed over for the managerial opening, Kevin Long is not expected to return as hitting coach of the New York Mets, according to Marc Carig of Newsday.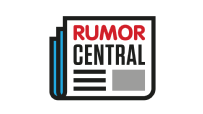 The 50-year-old Long was rumored to be among the early favorites to replace the departing Terry Collins, but the Mets, in a surprise move, opted for Cleveland Indians pitching coach Mickey Callaway as their new skipper.
Carig reports the Mets had hoped to retain Long, whose contract expired Tuesday.
Long has drawn praise for his communication skills and is credited with helping Daniel Murphy to alter his swing and become one of baseball's elite hitters. Long served as hitting coach of the New York Yankees from 2007-14 and managed in the minor leagues.
Long has been mentioned as a candidate to replace Joe Girardi as Yankees' manager and could be an option to return to the Bronx as the club's hitting coach as well, writes George A. King III of the New York Post.
Long also could be a candidate for the job of hitting coach of the Washington Nationals under new manager Dave Martinez, tweets Jorge Castillo of the Washington Post.
- Doug Mittler