Bartolo Colon wants to continue pitching in 2018, assuming a team wants the 44-year-old right-hander.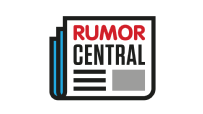 A source tells Mark Feinsand of MLB.com that Colon, a veteran of 20 major league seasons who is currently a free agent, plans to pitch again next year.
Colon looked like a pitcher who had reached the end of the line when he posted an 8.14 ERA in 13 starts for the Atlanta Braves before being released. The 2005 AL Cy Young Award winner then landed with the Minnesota Twins, where he was a more respectable 5-6 with a 5.18 ERA.
While there are no reports of any team expressing interest, it is not unreasonable to expect a club to invite Colon to spring training without the guarantee of a roster spot.
Colon, a native of the Dominican Republic who owns a career record of 240-176, has said previously that he would like to surpass Dennis Martinez, who has 245 triumphs, as the winningest pitcher born in Latin America.
- Doug Mittler