The Oakland Athletics could look to take advantage of the Miami Marlins' plans to shed payroll this offseason.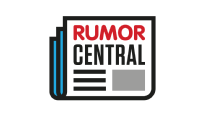 The San Francisco Chronicle's Susan Slusser reports that the A's are interested in Marlins outfielders Marcell Ozuna and potentially Christian Yelich, but would prefer a right-handed hitter (Ozuna) over a lefty bat (Yelich).
Ozuna turned in a .312/.376/.548 line with 37 home runs and 124 RBIs -- all career bests, with the RBI total good for third in the National League behind teammate Giancarlo Stanton and the Colorado Rockies' Nolan Arenado -- in 159 games in 2017, earning his second consecutive All-Star nod. The 26-year-old also won his first Gold Glove award this year.
The 25-year-old Yelich posted a .282/.369/.439 line with 18 home runs, 80 RBIs and 16 stolen bases over 156 games in 2017. In 2016, he won a Silver Slugger award, hitting .298/.376/.483 with 21 homers and 98 RBIs.
Oakland is looking for an outfielder who's under team control for several years, sources told The Chronicle on Wednesday. Ozuna will reach free agency in 2020 at the earliest, while Yelich holds a $15 million option, or $1.25 million buyout, for 2022.
-- Alex Tekip