The New York Mets might be open to a reunion with free agent Jay Bruce if he would be open to playing both the outfield and first base.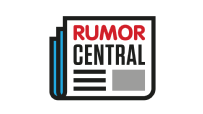 According to Mike Puma of the New York Post, the Mets have a hole to fill in the outfield and are not completely committed to Dominic Smith at first base, so the front office is "on the lookout" for someone who can play both positions.
One possibility could be the 30-year-old Bruce, who was traded from the Mets to the Cleveland Indians in August. Acquired by the Mets the previous summer, Bruce hit 37 homers and drove in 94 runs in 153 games for New York., spanning two seasons.
A key question would be whether Bruce, who has limited experience at first base, would be open to being used at both positions.
Another issue could be finances. General manager Sandy Alderson has hinted the Mets will not break the bank in free agency, and ESPN's Jerry Crasnick reports Bruce will be looking for a five-year deal in the $80-90 million range.
Puma lists Logan Morrison and Adam Lind as other possible fits for the Mets.
Mets outfielder Michael Conforto is rehabbing from September shoulder surgery, and Smith gave the team cause for concern when he had just a .658 OPS during a six-week audition late in the season.
The Toronto Blue Jays are among the other teams interested in Bruce, who hit .254/.324/.508 with 36 home runs between the Mets and Indians.
- Doug Mittler