The Atlanta Braves might be far from an ideal fit for free-agent third baseman Mike Moustakas.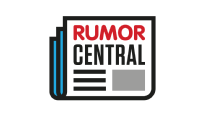 The Braves have some financial flexibility and have been mentioned as a possible suitor for the two-time All-Star, but Gabriel Burns of the Atlanta Journal-Constitution suggested recently that any deal is unlikely.
A key reason is third-base prospect Austin Riley, who advanced to Double-A in 2017 and could be ready for the majors at some point next season. "If the Braves pay Moustakas, that displaces Riley and would go against the philosophy they've preached since beginning the rebuild," writes Burns.
Rustin Dodd of the Kansas City Star reports Moustakas could have a "handful of aggressive suitors" such as the Angels, Mets, Yankees and Giants, further reducing the odds of a deal with the Braves.
Dodd adds that the Royals have prioritized first baseman Eric Hosmer over fellow free agents Moustakas and Lorenzo Cain, but "that could change if the markets for each player change."
All three received qualifying offers of $17.4 million, putting the Royals in line for draft-pick compensation if they sign elsewhere, depending on the value of the contract. That compensation could be more of an issue for a mid-market team such as the Braves.
Moustakas hit .272/.314/.521 with a career-high 38 homers last season.
-- Doug Mittler