The Atlanta Braves are awaiting word from Major League Baseball regarding punishment for rules violations in the international player market. When the smoke finally clears, could it cost president of baseball operations John Hart his job?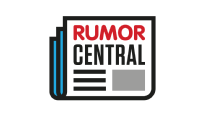 Hart has been handling the duties of general manager while the Braves search for a replacement for John Coppolella, who resigned last month after MLB's investigation became public.
ESPN's Jerry Crasnick recently reported that Hart did not play a role in the numerous violations.
Even if Hart is in the clear, Joel Sherman of the New York Post suggests the Braves might look to start over. "It would be no surprise if ownership wants a clean break from the previous regime and moves on from Hart after a new GM is hired," Sherman wrote earlier this week.
There has been ample speculation that Royals general manager Dayton Moore, who worked previously in the Braves organization, could return to Atlanta, but Kansas City owner David Glass reportedly will not let Moore out of his contract. Sherman reports the Braves have been "quietly interviewing" other candidates for the GM job.
Meanwhile, Crasnick tweeted Thursday that the commissioner's office still has work to do on the Braves' investigation, and a ruling will not come until December.
- Doug Mittler