The Los Angeles Angels have identified a potential trade target at second base after a year of the league's worst production at the position.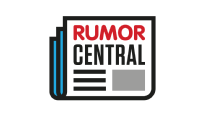 Pedro Moura of the Los Angeles Times reports that the Angels have "extensively examined" Philadelphia Phillies second baseman Cesar Hernandez.
Hernandez, 27, has enjoyed a solid two-year stretch as the full-time starter at second base for the Phillies, after playing more of a utility role before. Last season, Hernandez put up a .294/.373/.421 line, adding nine homers and 15 steals. After making $1.5 million in 2017, Hernandez has two years of team control remaining.
Second base was a black hole for the Angles in 2017. The team's second basemen put up a collective .601 OPS, more than 40 points worse than the next worst team.
The Halos were also rumored to be interested in Hernandez last offseason.
--Sam Henken