After failing to find a job in 2017, three-time All-Star Jake Peavy apparently is plotting a comeback.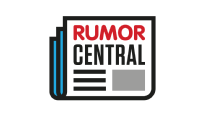 According to Mark Feinsand of MLB.com, teams have been informed that the 36-year-old Peavy is interested in pitching in 2018.
Peavy last pitched in 2016 with the San Francisco Giants, posting a 5.54 ERA in 31 appearances (21 starts) before landing on the disabled list with back problems.
Peavy owns a 152-126 record with a 3.63 ERA for four different teams, winning the NL Cy Young Award with the Padres in 2007. If the right-hander does find a taker, it would likely be a minor league deal where he would compete for a back-of-the-rotation role in spring training.
A similar path was followed this past season by Bronson Arroyo, who sat out two years before winning a job with the Cincinnati Reds.
- Doug Mittler