The New York Mets could be joining the long list of teams interested in Japanese two-way star Shohei Otani.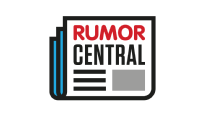 Marc Carig and David Lennon of Newsday report the Mets are "weighing a pursuit" of Otani because the new bidding rules "will leave him within their financial reach."
While any team landing the 23-year-old Otani would require a $20 million posting fee to the Nippon Ham Fighters, international spending limits would cap Otani's signing bonus at around $3.5 million on top of a minor league deal.
With the Mets looking to bring their payroll down to around $155 million, the limits on Otani's compensation could make him affordable.
The Newsday report cautions that the Mets are still a long shot for Otani since competition for his services will be "fierce" and will include, among others, the Yankees, Red Sox and Dodgers.
Major League Baseball and its Japanese counterparts recently agreed to outlines of a deal that will keep the posting system in place for another season. According to the Associated Press, the Texas Rangers can pay the most for Otani.
Otani's talent as both a hitter and pitcher could command a contract between $200 million and $300 million if he was on the open market, wrote ESPN's Buster Olney last week.
-- Doug Mittler