Baltimore Orioles prospect Trey Mancini had some big hits for the team in the last month of the season.
But how -- and where -- does he fit in the Orioles' lineup in 2017?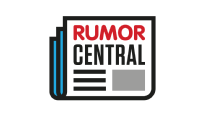 A potential move to the outfield could be an option, writes MASN's Roch Kubatko.
Mancini, 24, is the O's top farmhand at first base, where he's blocked by Chris Davis. Davis signed a seven-year, $161 million dollar extension with the Orioles prior to the 2016 season. He'd be difficult to deal away and isn't likely to switch positions, minus the occasional game at designated hitter, which obviously wouldn't open up an everyday playing opportunity for Mancini.
Kubatko writes that there's been doubts about Mancini's arm should he move to the outfield. He also notes that manager Buck Showalter suggested that Mancini could compete for Mark Trumbo's spot should Trumbo choose to leave the Orioles as a free agent. If Baltimore decides to try Mancini out in the outfield, and he succeeds to some degree, he'd bare many similarities to Trumbo -- a power-hitting, right-handed bat who can play outfield, first base and also DH.
In 14 at-bats for the Orioles in September, Mancini had five RBIs and three home runs, one of which was his first major league hit.
-- Alex Tekip