Jon Jay may stay a Padre.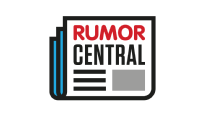 Dennis Lin of the San Diego Union-Tribune reports that the San Diego Padres have expressed interest in re-signing the veteran outfielder, who's scheduled to become a free agent in the offseason.
The 31-year-old told the Union-Tribune he wouldn't be opposed to re-signing with the Padres. Lin reports the two parties have already had preliminary talks about it.
"Obviously, with free agency, you wait so long to get to this point as a player, you want to see what's out there," Jay said. "But at the same time, I feel very comfortable here."
Jay, traded to the Padres last offseason in exchange for Jedd Gyorko, has been on the disabled list since late June with a broken right forearm. He's batting .296 with 80 hits and 24 doubles. Jay led the team in batting average and the National League in doubles at the time of his injury, according to Lin.
Jay's leadership abilities and versatility make him appealing to the Padres, Lin writes. Jay is primarily a center fielder but has experience playing the other two outfield positions. Teammate Travis Jankowski spoke highly of Jay's role as a mentor to young players, critical for an organization in a rebuilding stage.
Jay is currently signed to a two-year, $10.98 million deal with the Padres. He's making $6.85 million this season, according to Lin, and it doesn't seem likely the Padres would extend a projected $17 million qualifying offer. Lin writes that a multi-year deal with lower average annual value could be offered for discussion.