The San Francisco Giants' grueling second half hasn't hindered manager Bruce Bochy's commitment to his team.
"It's what I love to do. I don't know what else I would do if I didn't do this. ... I'm still hungry," Bochy told Andrew Baggarly of the Bay Area News Group. "I want to get back there. I want to win again. And if that goes away, then so will I."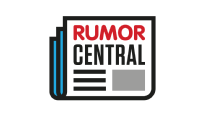 The Giants had the best record in the majors at the All-Star break, on pace for 102 wins. Since the break, the Giants have gone 25-41 and are playing at a 101-loss clip, Baggarly writes.
Scouts and executives from other teams, and even individuals in the Giants clubhouse, are concerned about Bochy's health and the physical toll this season has taken on him, Baggarly writes. Bochy, 61, was hospitalized in Miami on Aug. 8 due to an irregular heartbeat. He had unscheduled heart surgery in February 2015.
According to Baggarly, there are individuals within and outside of the Giants organization who have privately pondered if Bochy would step down after this season, even though it would mean leaving behind a contract that makes him one of the highest-paid managers in baseball.
In April 2015, Bochy and general manager Brian Sabean, one of his biggest confidants, both agreed to contract extensions that run through 2019.
--Alex Tekip