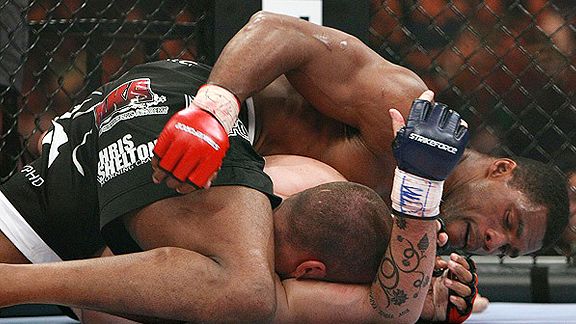 Dave Mandel/Sherdog.com
Herschel Walker's fight-canceling cut might be the best thing that could've happened to Strikeforce.
Strikeforce's Dec. 4 effort was harmed by the loss of Herschel Walker to a cut that required stitches. Walker, 48, was set to make his second appearance as a professional against unknown Scott Carson. Although staying healthy is the obvious goal in this game, losing Walker may wind up benefiting his employer in the long run.
Walker catches attention from everywhere, including mainstream media. There's not a lot of sense in putting him on his second premium-cable show when his celebrity would be much better served on CBS. A mainstream personality on a mainstream portal helps Strikeforce's profile, particularly if it can find him an opponent who can talk up the bout without being a significant threat.
Walker is one of the very, very few recognizable athletes who has the motivation to try this. At his age, he's not going to get a lot of turns at it. Better to use them wisely.