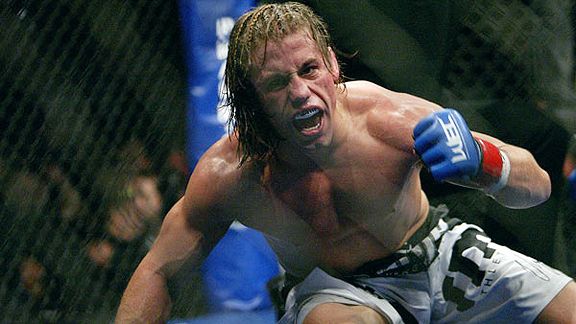 Jeff Sherwood/Sherdog.com
Urijah Faber couldn't find his footing at featherweight, so he'll try another division on for size.
You saw it coming: After coming up short against Mike Thomas Brown (twice) and Jose Aldo, Urijah Faber is knocking 10 pounds off his frame to head to the 135-pound division. According to MMAWeekly, the WEC's biggest attraction will fight Takeya Mizugaki Aug. 18.
Faber really didn't have much choice in the matter. Unless he wanted to be caught in a perpetual standby position waiting for someone to knock off Aldo, his size (or lack of it) was becoming an increasing issue at 145. A new weight class means a new story, including an opportunity to rematch Dominick Cruz -- this time for the bantamweight title -- and a potential pay-per-view-worthy fight with Miguel Torres. That fight isn't quite as rich as it would've been when both men appeared invincible, but it's still a good enough reason to stay home on a Saturday night.