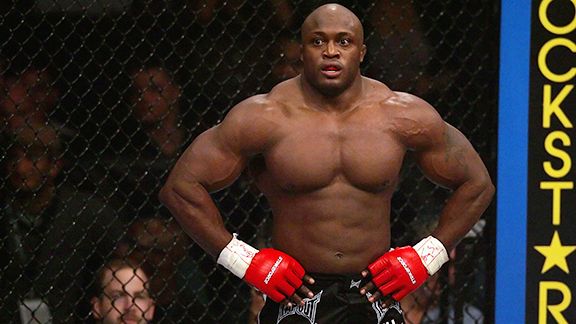 Cliff Welch/Icon SMI
He said, they said. The truth is Bobby Lashley won't be in the Strikeforce cage April 17.
Not a conspiracy theorist, not all that invested in the career jockeying of Bobby Lashley, but something doesn't quite add up in the fighter's statements on why he's not appearing at Strikeforce's April 17 card in Nashville, Tenn.
Monday, Lashley told MMAJunkie.com he had no idea why the promotion didn't follow up on plans for him to compete on the three-title-fight card. "If Strikeforce had some reason why they pulled me, I'm not going to get upset with them," he said. "I'm disappointed that I'm not fighting, yes, because I wanted to fight."
But Lashley then posted a message on his Facebook account stating that it was surgery, not Strikeforce, that squashed his participation. "When I was given the chance to fight in April, the only thing on my mind was fighting," he wrote. "However, I had sinus surgery recently and b/c of the surgery, my doc won't clear me to fight. I tried working every angle, however the final say is left in the hands of the doc."
If Lashley had surgery, why would attempts to book him even be made? If his expectation was that he could talk the physician into letting him compete, what kind of plan is that?
I like Lashley and I'm interested in watching his career develop. For reasons that escape me, the guy's train just refuses to leave the station.