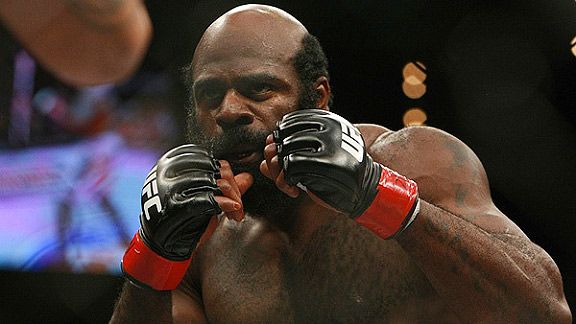 Dave Mandel/Sherdog.com
The UFC chose to keep Kimbo Slice aligned with Matt Mitrione for the promotion's May 8 event.
On Monday, the UFC reaffirmed Kimbo Slice's appearance against Matt Mitrione on May 8. The announcement ends speculation that Slice was being considered as a possible opponent for James Toney scheduled as an emergency fight card to combat Strikeforce's network effort April 17.
Too bad. Slice-Mitrione is a "So what?" fight, particularly since Mitrione possesses little of the charisma or audience interest you would expect from a potential Slice conqueror. Toney-Slice, as hastily arranged as it would have been, had a terrific fail-safe built in: The loser could have claimed his defeat was the result of short-notice promotional jockeying. Every loss needs to have an asterisk -- particularly, in this case, when Toney's mouth gets more exercise than the rest of him.