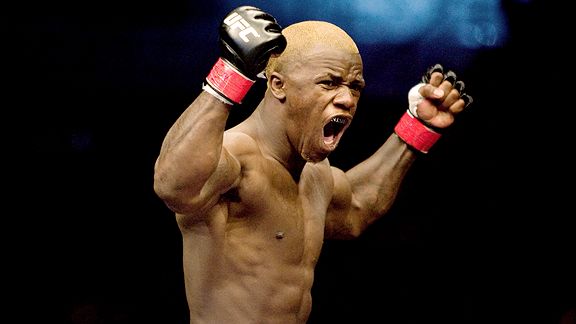 Josh Hedges/Zuffa/UFC
Melvin Guillard will have the support of a Green Power Ranger the next time he steps into the Octagon.
When news circulated that former Power Ranger Jason David Frank was contemplating a mixed martial arts debut, reactions were mixed. Some people found it slightly amusing. Others proclaimed it utterly hilarious.
As it turns out, Frank is capable of Googling himself, and that's already beginning to spell trouble for his detractors. On the "Sans the Gloves" radio show -- recapped by BleacherReport.com -- Frank took Yahoo! Sport's Maggie Hendricks to task.
"There are reasons behind why I want to fight," Frank said. "I lost my brother about seven years ago; we were going to do this together and it's [a] personal thing. It's not for the money or anything else, or like how Maggie said it's a publicity stunt … it's hard for me because before I was a Power Ranger, I was a dedicated martial artist. I was a full-contact fighter even though I didn't do the stuff that everyone else was doing."
Frank said he intends to be in Melvin Guillard's corner for Guillard's fight against Nate Diaz on Sept. 16 on Spike's UFC Fight Night. Not to be missed.