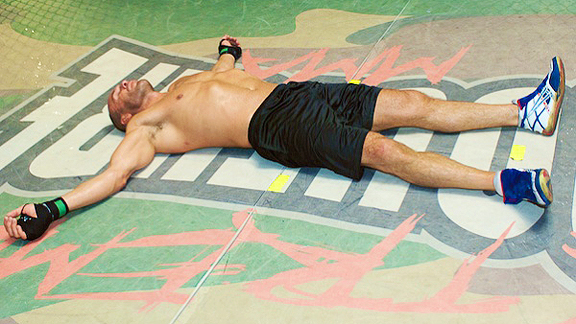 Terry Goodlad/Sherdog.com
Doctors are proving what Randy Couture has known all along -- getting punched in the head isn't good for one's health.
Thank god for smart people and science. A new study from the plainly titled Brain Injury journal indicates that pugilists might soon benefit from a blood test that can detect damaged nerve cells.
Researchers at the Sahlgrenska Academy and the Erciyes University Medical School in Turkey measured a protein that is indicative of brain damage in 44 amateur boxers and a control group. The results: The boxers were founded to have elevated levels. Scientists also discovered that the damage didn't abate after a two-month layoff from contact, which means that recovery from getting your brain dribbled isn't something you just wait out.
What relevance this has in MMA probably won't be known until someone begins following four-ounce-gloved athletes over a long period of time and charts their neurological conditions. Already, fighters known for their headhunting -- Gary Goodridge, Chuck Liddell -- are channeling Joe Frazier in some of their speech. The fewer head blows in MMA might help reduce the fatalities found in boxing, but you're still going to get your share of fighters forgetting their car keys.