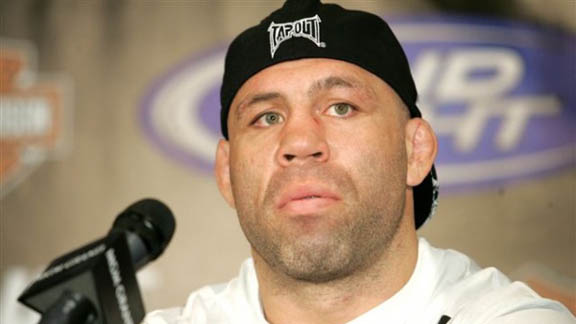 Sherdog.com
Not just another pretty face: Did Wanderlei Silva get scar tissue cleaned up recently?
There's just no getting around it: Getting punched in the face sucks. It looks bad for the judges, it ruins your ability to calm small children and it will eventually turn your mug into box art for Hamburger Helper.
This is likely why professional barbarian Wanderlei Silva appears to have opted for the same scar-tissue-removal surgery undergone by Marcus Davis and Nick Diaz. (In short, the surgeon scoops out all the nasty, gnarled scar tissue created by poor suture work done on cuts; shaves down protruding bone; and fills in the holes with collagen that will presumably make the skin more elastic and less prone to being sliced.)
Good for him, right? Maybe, maybe not. Frank Stile, M.D., a Las Vegas-based plastic surgeon who pioneered the surgery and remains its only trained applicator, says he did not have a hand in crafting Silva's newly smoothed brow.
"Neither he nor his agents has ever consulted me on his desire to have the procedure done," Stile told ESPN.com. "My understanding is that he is, and has for some time, been in Brazil. He may be having the procedure done there. This is both very interesting and of great concern to me since I have pioneered this procedure and haven't trained any other doctors on how to perform it safely."
Silva has yet to publicly comment on the details of his new appearance, so the word "hypothetical" is the word of the day. But before you assume Stile is looking for Silva's check: "To date, I have never performed this procedure for profit. I did it out of my love for the sport and concern for the fighters I have worked with."
Being that Brazil is not exactly a hotbed of surgical innovation -- if indeed Silva had any work done there -- Stile is curious about the fighter's results. "It will be interesting to see what his success with this will be. I hope future failures will not be attributed to me or my work. So far, I'm batting 1.000."