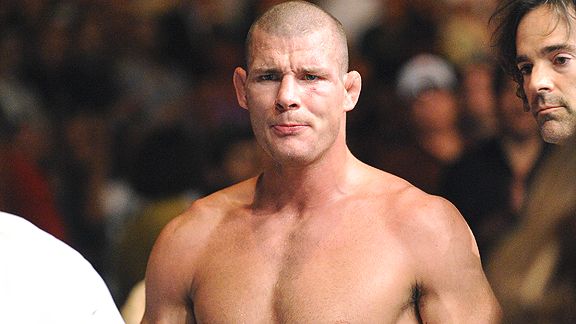 Martin McNeil for ESPN.com
An embarrassing KO loss to Dan Henderson couldn't keep Michael Bisping quiet for long.
Less than two weeks after suffering one of the most conclusive knockout losses in UFC history, Michael Bisping appears to be getting restless in starting a bid for redemption: MMAJunkie reports that the British striker is nearing a deal to face Wanderlei Silva at UFC 105, which transmits via Spike television from Manchester, England, in November.
The random trivia: Bisping has never faced a Brazilian in his career; Silva has never faced a UK challenger.
With Dan Henderson in line for a possible title shot against 185-pound champion Anderson Silva and Demian Maia-Nate Marquardt's bout Aug. 29 lining up another contender, it seems implausible that Silva would earn a title bid with just one win at middleweight. He's easily the noisiest of the bunch, though, having called out Anderson on repeated occasions.