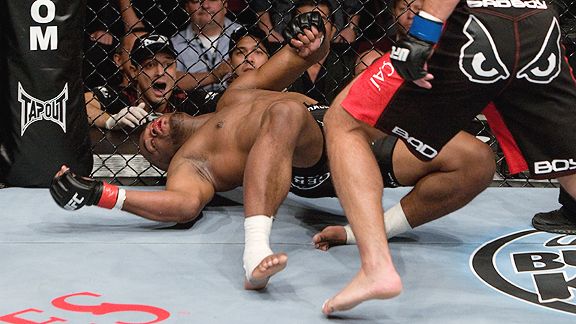 Josh Hedges/Zuffa/UFC
Rashad Evans dreamed of the day he'd be knocked out by Lyoto Machida.
This can't be encouraging: During an "Ultimate Fighter" media day this week, Rashad Evans told Steve Cofield that he dreamed of losing to Lyoto Machida well before their May 23 title fight.
"I never lose in my dream," he said. … "I felt weeks before the fight I was losing."
Way to give gamblers a fair shake, Rashad. Had they known your subconscious wasn't supporting you, they might not have taken the +150. Evans also reports that he took the TUF gig in part to have something to do.
Between Quinton Jackson coaching and Kimbo Slice hovering, that should do the trick nicely.