ESPN Music has a tour guide to take you through the sounds of Brazil during the 2014 FIFA World Cup: Rogê, one of the nation's most popular artists.
To get started, click on the image below!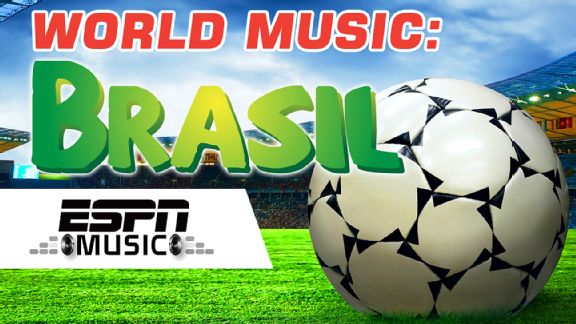 If you've been watching ESPN's coverage of the World Cup, you've likely heard Rogê's music used in features and in and out of commercial breaks. He blends his country's traditional music forms and American soul and R&B to create his own sound. And we're honored to have him as ESPN's Brazilian Ambassador.
One of the best things about the World Cup's visit to Brazil is the music. And there's so much of it: samba, bossa nova, MPB, forró and frevo, just for starters. To get you started, Rogê has curated a playlist on Slacker to take you on a musical tour of the diverse sounds from the world's sixth-largest country and the music that has influenced his sound.