The Portland Trail Blazers have until Oct. 31 to sign center Mason Plumlee to an extension from his rookie-scale contract. With just over a month to go until the deadline, both sides continue to talk, however no agreement is imminent.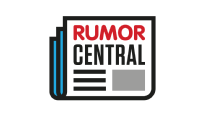 "I can't say whether or not we will get something done or not," agent Mark Bartelstein tells CSNNW.com. "We are fine either way, we really are. If we get a deal done now that works for both sides, great. If not, we will revisit it in the summer."
The Blazers signed guard C.J. McCollum to a max extension at the end of July and with other deals completed this offseason the team already has a payroll for 2017-18 that is over $138 million. Plumlee has shown enough to warrant an extension, however GM Neil Olshey may wait until next July to re-sign his center. If an extension is signed, the deal likely won't be finalized until closer to Oct. 31.
"I've been pretty consistent with this: I don't have extension discussions -- unless it's a no-brainer max discussion – until the week that the deadline hits," Olshey said.
Whatever happens, Plumlee won't allow himself to be distracted by the negotiations, since he's just focused on playing basketball and improving his game.
"I've always had mentality that every year is a big year because you only get so many of them," Plumlee said. "The life of the NBA is not forever, but I don't wait until a contract year to prepare differently or do anything differently. I take the same approach every year."
Plumlee started all 82 regular season games in 2015-16 and averaged 9.1 points, 7.7 rebounds and 2.8 assists.
--- Nick Silva