Atlanta Hawks starting point guard Dennis Schroder respects Washington's John Wall and Cleveland's Kyrie Irving. With that in mind, Schroder wants to improve his game during the upcoming offseason and has spoken with both of them about the idea of working out together in the summer.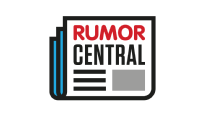 "To compete against almost the best point guard in the league, you get better every game," Schroder told The Atlanta Journal-Constitution on Sunday regarding Wall. "I told him already I want to work out in the summer. I told that to Kyrie. Kyrie told me that too. You keep getting better playing against these guys."
Schroder, 23, was promoted to the starting point guard position this season after the Hawks traded Jeff Teague to the Indiana Pacers last summer. In 79 appearances during the regular season, Schroder posted career highs in points (17.9 per game), assists (6.3 per game) and rebounds (3.1 per game). In the Hawks' first-round series against the Wizards, Schroder is averaging 23.3 points, 6.3 assists and 3.0 rebounds through four games.
The Hawks signed Schroder to a contract extension in September that will pay him $62 million from 2017-18 through 2020-21.
-- Nick Silva