Former NBA player Tayshaun Prince has accepted a position with the Memphis Grizzlies as special assistant to general manager Chris Wallace, reports the Commercial Appeal.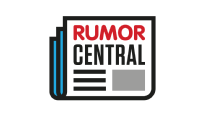 Prince spent his first 10 years in the NBA with the Detroit Pistons, and during his 11th season, he was traded to the Grizzlies in January 2013. Prince played with the Grizzlies for almost two years before being traded to the Boston Celtics on Jan. 12, 2015. Prince's final year in the NBA was the 2015-16 season with the Minnesota Timberwolves.
Prince was always viewed as a strong leader in the locker room and had good relationships with players, which is one of the reasons Memphis hired him.
According to Ronald Tillery of the Commercial Appeal: "The Grizzlies believe Prince will bring a unique voice to front-office decisions."
-- Nick Silva