When 2016 free-agent forward/center Greg Monroe decided to sign with the Milwaukee Bucks last summer, many around the NBA were surprised that he picked the Bucks. Well, not long into the regular season there were whispers that Monroe and the Bucks did not appear to be a good fit, and by the time the February trade deadline was approaching, some rumors claimed he was being shopped.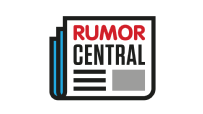 Could Monroe be dealt to move up in the NBA draft? That is a possible scenario brought up by Gery Woelfel of The Journal Times.
Woelfel writes: "The New Orleans Pelicans have the sixth pick and could use a potent low-post scorer and rebounder to complement their superstar, Anthony Davis. Would the Bucks' 10th pick and Greg Monroe, a Louisiana native who is a productive around-the-basket player, entice them to make a trade?"
Monroe owns a player option for 2017-18 worth $17.88 million, and he is expected to decline it so he can be part of the free-agent market in 2017. Monroe likely won't re-sign with the Bucks, so he will probably stay on the trade block until he's moved, or the 2017 February trade deadline passes. That option could make it difficult to deal Monroe.
"His contract isn't bad for where the league is going," an NBA executive tells Woelfel. "But he can opt out after next season and that's hard for GMs to get their arms around, knowing that they could just be renting the guy.
"When you consider all those things and the way the game is going away from the big man, you're not going to get a high draft pick for him and you're not getting someone good like an Al Jefferson for him. He's got very limited value."
In his first season with the Bucks, Monroe averaged 15.3 points, 8.8 rebounds and 2.3 assists.
"I'd be shocked if Monroe was on the Bucks' roster next season," said a player agent.