Point guard Beno Udrih did a big favor for the Miami Heat in late February by agreeing to a buyout that reduced his owed salary by $90,000. That amount allowed the Heat to stay under the luxury tax line in 2015-16 and remove the "tax repeater" tag moving forward.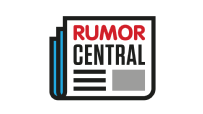 Many followers of the Heat wondered whether the team would pay back Udrih by offering him a deal for the 2016-17 season. Last month, Barry Jackson of The Miami Herald reported the Heat had conversations with Udrih's agent about the possibility of coming back via a veteran minimum contract after the point guard looks at all of his options.
ESPN's Michael Wallace also reported at that time that Udrih had been working out in Miami and is very close with Heat point guard Goran Dragic.
"Basically, [Udrih] will try to get more than a vet minimum deal elsewhere first," said Wallace. "If not, he'll return to Miami on what's basically a standing offer from the Heat."
The standing offer is still in place as we hit the beginning of August, according to the South Florida Sun-Sentinel.
At this time, the Heat have seven guards under contract, although the 2016-17 salaries for Briante Weber and Rodney McGruder are not fully guaranteed and both could be waived late in the preseason, so they can be designated to Miami's D-League team. For this reason, Udrih would have a good chance to make the Heat roster, if he re-signs for the veteran minimum worth $1.55 million.
Udrih played in 36 games with the Heat last season, before he was released, and averaged 4.4 points, 2.5 assists and 1.8 rebounds.