The Philadelphia 76ers did not offer forward Christian Wood a qualifying offer by the June 30 deadline, so he entered July as an unrestricted free agent. Wood, for the second year in a row, is playing well during the Las Vegas Summer League and Wednesday night he agreed to terms with the Charlotte Hornets, according to Shams Charania of The Vertical and confirmed by The Charlotte Observer.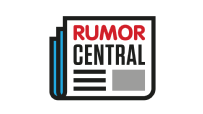 Charania reports the contract will run for two years, if the Hornets pick up their 2017-18 team option.
Wood has been productive during the summer leagues in Salt Lake City and Las Vegas with the Sixers. In six games he has averaged 15.8 points and 5.7 rebounds.
Wood will provide depth at power forward off the bench behind Marvin Williams, Spencer Hawes and Frank Kaminsky. The Hornets now have 14 players under contract for the 2016-17 season.
Wood played in 17 games last season with the Sixers and averaged 3.6 points and 2.2 rebounds.